#1 Spine Surgery Clinic
Where Pain Relief Comes Naturally
Get the care you need, when you need it, at the price you can afford
Make An Appointment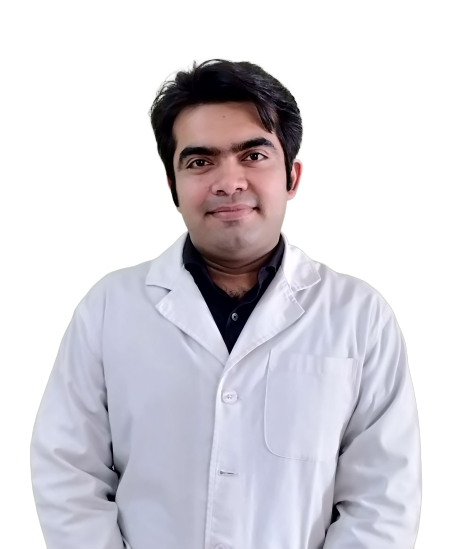 #1 Spine Surgery Clinic
Where Pain Relief Comes Naturally
Get the care you need, when you need it, at the price you can afford
Spine Surgeon Punjab
The Center Spine Surgeon Punjab is one of the best spinal surgery unit in Punjab.It is a dedicated unit dealing with all simple and complex problems in spine.

Our spine surgeon Dr Sahil Batra specializes in Spinal Surgery and has been exclusively trained in Spinal Surgery. He has done his MS Orthopedics from Maulana Azad Medical College which is one of the top medical institutes in New Delhi. During his postgraduate days, Dr Sahil Batra developed keen interest in spine surgery. As the training in orthopedics is insufficient to practice spine surgery, he pursued a two year dedicated National Board Fellowship (FNB) in Spine Surgery from Indian Spinal Injuries Center in New Delhi which is the biggest spine center catering whole of North and North-East India.

Dr Sahil Batra has devoted years to the study and treatment of all types of spine problems. He was awarded Best Fellow in Indian Spinal Injuries Center and thus was rewarded to attend a Cadaveric Spine workshop in Ulm, Germany. He thereby did a 2 months of his extended training in spine surgery in three dedicated spine units in three different cities in Germany in 2016. He also has a 3 week training experience in spine surgery from Jefferson University, Philadelphia , USA.

Dr Sahil Batra worked as a consultant Spine Surgeon in Indian Spinal Injuries Center till December 2016. Since January 2017, he has been practicing as a dedicated spine surgeon in Jalandhar.

With a commitment to staying apprised of all advancements and palliative care for the spine, Dr. Batra and his staff are renowned for providing meaningful advice and prudent solutions for those suffering from pain and discomfort.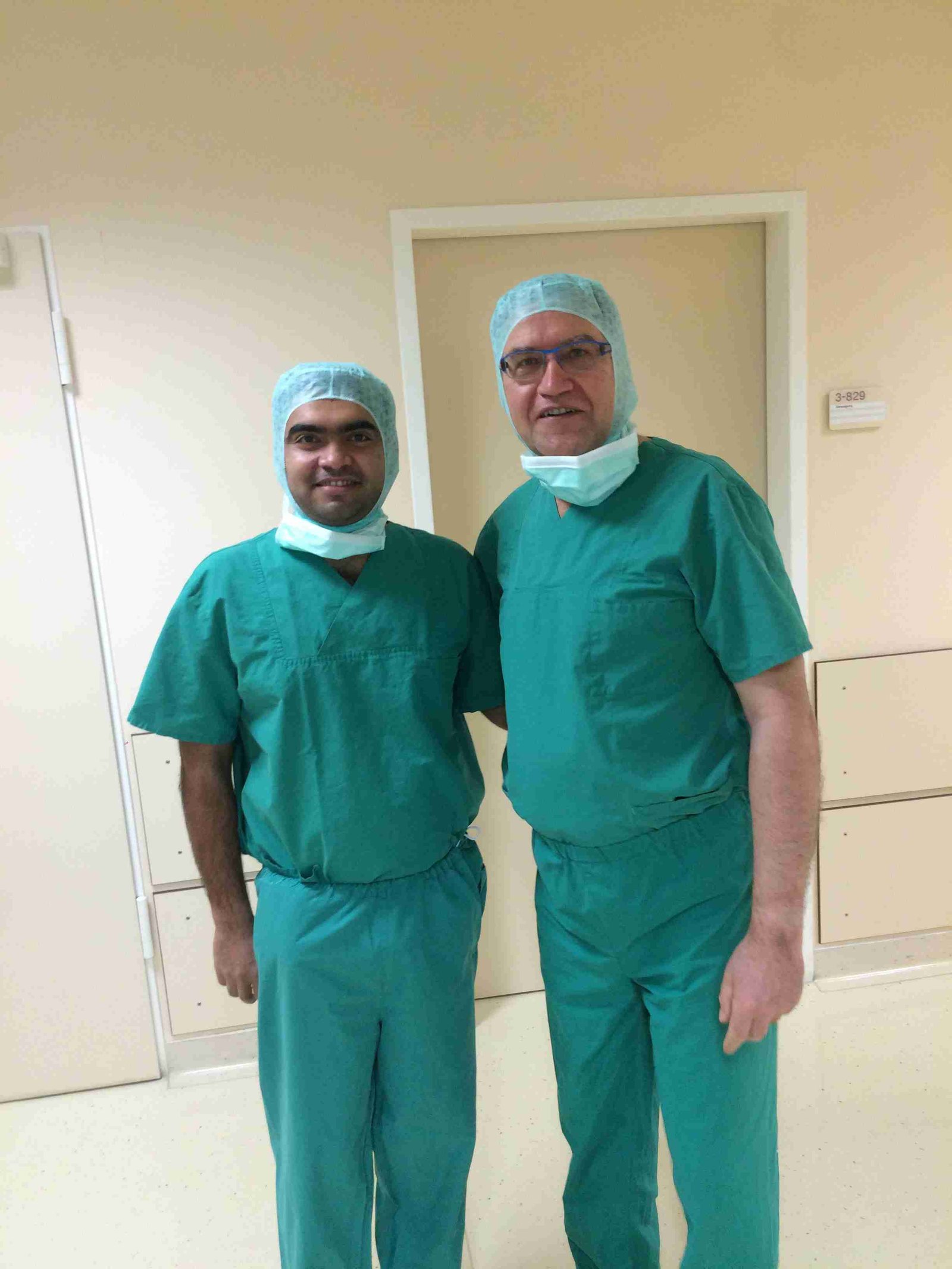 Dr. Sahil Batra With Dr. Thomas Hallbauer
YOU DON'T HAVE TO LIVE WITH BACK PAIN.
Dr. Sahil Batra can help relieve your pain and improve your quality of life.
Contact us today for a consultation.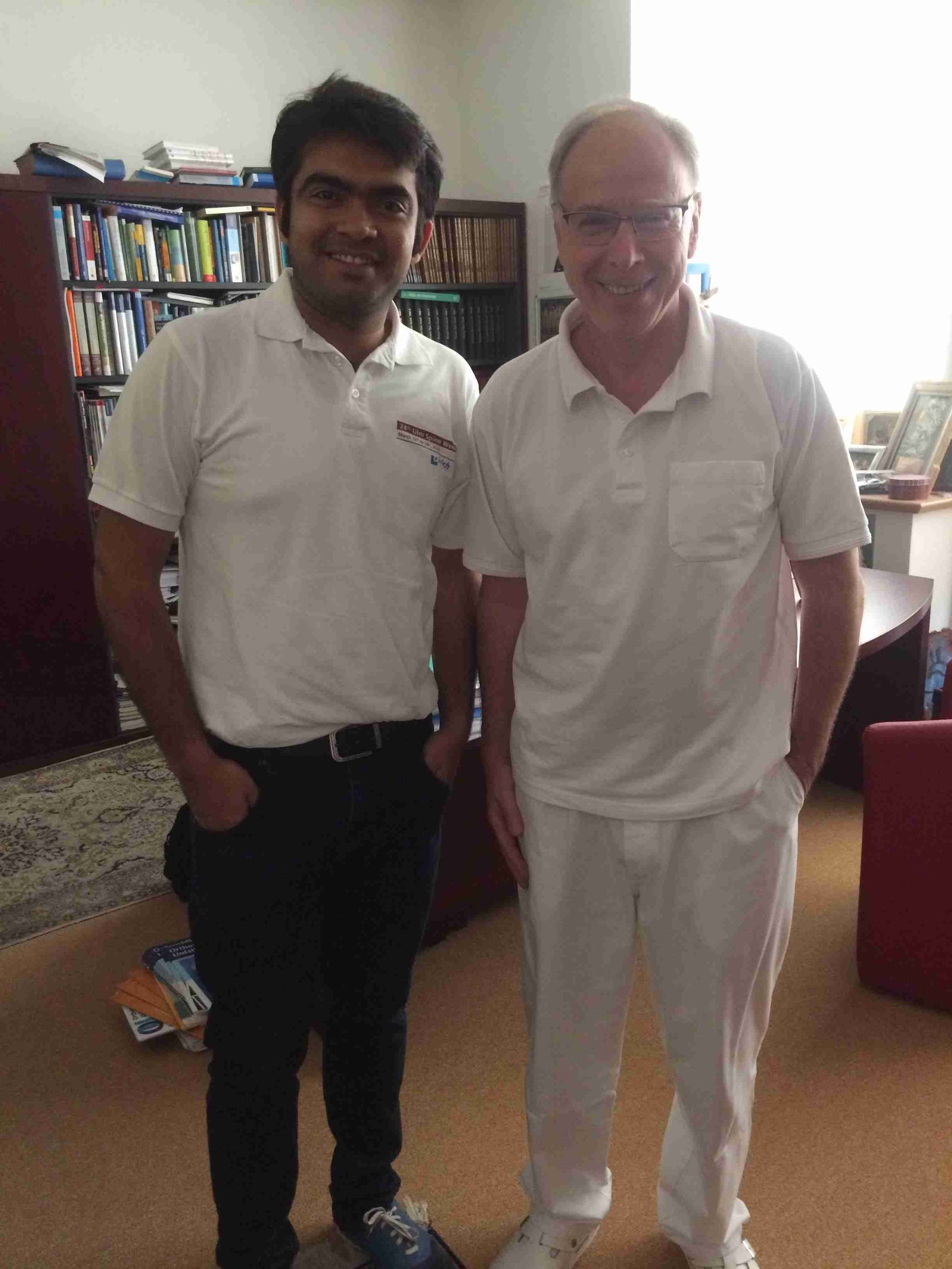 Dr. Sahil Batra With Dr. Christoph Josten
Dr Sahil Batra
A surgeon you can trust
Dr Sahil Batra has attained acclaim as a talented spine surgeon in a short span of time .He Has an experience of working as a fellow with the department of Orthopedics and Spine (Rehabilitations Universitats Klinikum, Ulm, Germany) and Department of Trauma and Reconstructive Surgery ( Diakonie Krankenhaus , Kirn , Germany) and also in Department of Neurosurgery ( Jefferson University , Philadelphia). Dr Sahil Batra is one of the best spine surgeon in punjab.

He has several research publications in nationally and internationally recognized journals .He has presented several research papers in National and International Conferences and has also participated in elite conferences in India and abroad(ULM spine week,ULM University, Germany). After working as a Consultant ( Spine Surgery) with Indian Spinal Injury Center, presently he is working as the Sr. Spine Surgeon with Tagore Hospital Jalandhar,Punjab.
Our Facebook Reviews
What our patients say !
Immediate relief in pain after cervical disc surgery
Patient walking pain free next day after a successful spine surgery
Bedridden Patient walking after a successful cervical spine surgery
Bedridden patient walking again after successful spine surgery
Make Your Appointment Today!
Make Your Appointment Today!
Our Services
Spine Fusions
Minimally invasive spine surgery
Scoliosis correction
Failed back spine surgeries
Endoscopic spine surgery
Kyphoplasty
FAQs
Yes, with modern equipment, training and technology, spine surgery is quite safe giving good results.
Yes Sciatica or leg pain secondary to a disc prolapse can be very well treated with a targeted spine injection under x ray guidance.
It depends on the age of the patient , pre operative status of the patient and on the type of surgery. A patient who has had a Smaller surgery like a disc removal for sciatica pain via minimally invasive technique can walk the same evening and can go back to his home on day 3 (average) . In comparison, a patient with screw fixation and open surgery for nerve decompression usually start walking on day 2/3 and can go back home on day 5. Average time for resuming all day to day activities may take around couple of weeks while the precautions are necessary for a period of 6 weeks.
Minimally invasive spine surgery(MISS) is a relatively newer way for treating spine problems.It is more established for lower back or lumbar spine surgeries. In this technique, we do not cut muscles but we dilate them preventing their blood supply which helps in less post operative pain, less bleeding, early recovery and less hospital stay. Patient can be sent home the next day of surgery in smaller cases like disc surgery and on day 3 in case of screw fixation and nerve decompression. However, precautions post surgery remains the same and have to be followed for a period of 6 weeks.
All your back problems can be treated with MISS. The best outcomes are if one or two levels are involved and if pain is in one leg only.
No you do not feel rods and screws after surgery as they are very deep from the skin.
When you have pain at rest or while turning in bed, or if your pain is associated with weight loss or severe leg pain or weakness in legs, you should consult a spine specialist
False. Surgery is the last resort when all conservative treatment fails. Surgery is not required in majority of cases as most of the diseases are self resolving and settle with time and conservative treatment including medications, posture management and excercises.
Medications, Physiotherapy, Stretching exercises, manipulation, spinal injections are some of the nonsurgical treatments that can help with back pain.
Our Services
Spine Fusions
Minimally invasive spine surgery
Scoliosis correction
Failed back spine surgeries
Endoscopic spine surgery
Kyphoplasty
Batra's Spine Clinic, Inside, 244, Guru Teg Bahadur Nagar Rd, near Manbro Chowk, Jalandhar, Punjab 144003
Contact Number
8376828820
Designed By Rashiv Batra